Experience
Asertempo Colombia SA, has specialized for more than 15 years in the market, offering services in the supply of mission personnel, handling of processes related to personnel administration, becoming a strategic ally of companies at national and international level, which They have found in the experience and highly qualified personnel the key to the growth and profitability of their businesses.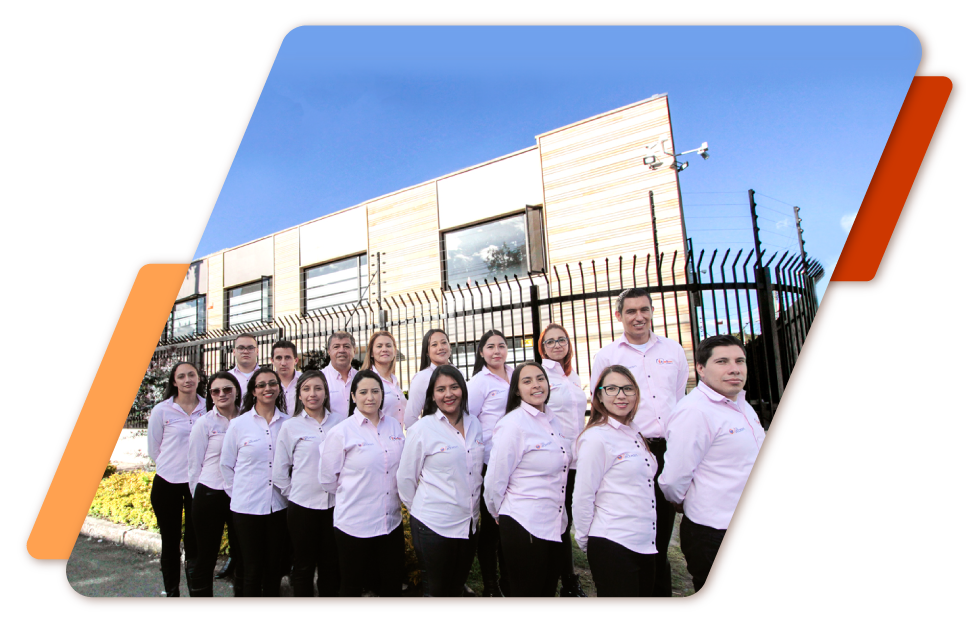 Temporality
Asertempo Colombia S.A. It has a team of highly qualified and specialized professionals, in the different areas, to effectively develop with the supply requirements of mission personnel, making us a strategic ally for our user companies.
SELECTION AND EVALUATION OF PERSONNEL
LIQUIDATION AND PAYROLL PAYMENT
HIRING AND INDUCTION
DEVELOPMENT AND WELFARE OF PERSONNEL
Outsourcing
Asertempo Colombia, as a complement to the mission personnel supply processes, offers Outsourcing services according to the client's needs, understanding its internal policies and the business profile defined by the user company. Among the complementary services are:
HOME VISITIES
SECURITY STUDIES
STAFF SELECTION OUTSOURCING
PAYROLL OUTSOURCING
Quality certification
Asertempo Colombia, provides quality services, measures and controls its processes, has satisfied customers, complies with applicable customer, legal and regulatory requirements established in the standard ISO 9001 version 2015, in favor of the maintenance and improvement of its quality management system, in order to achieve profitable and sustainable growth of the organization. October 10, 2017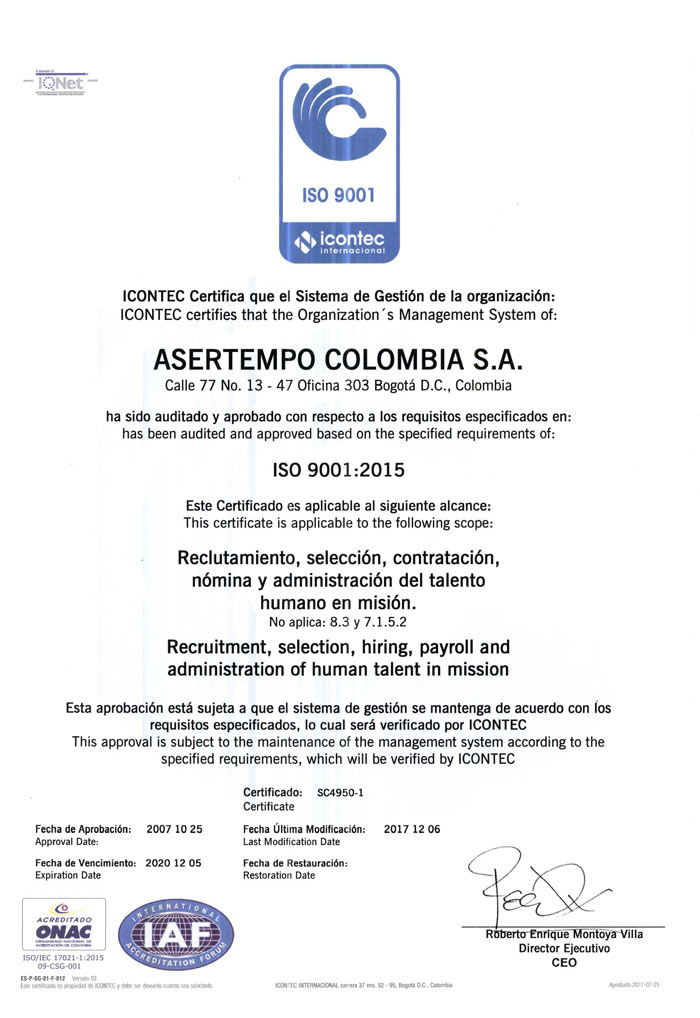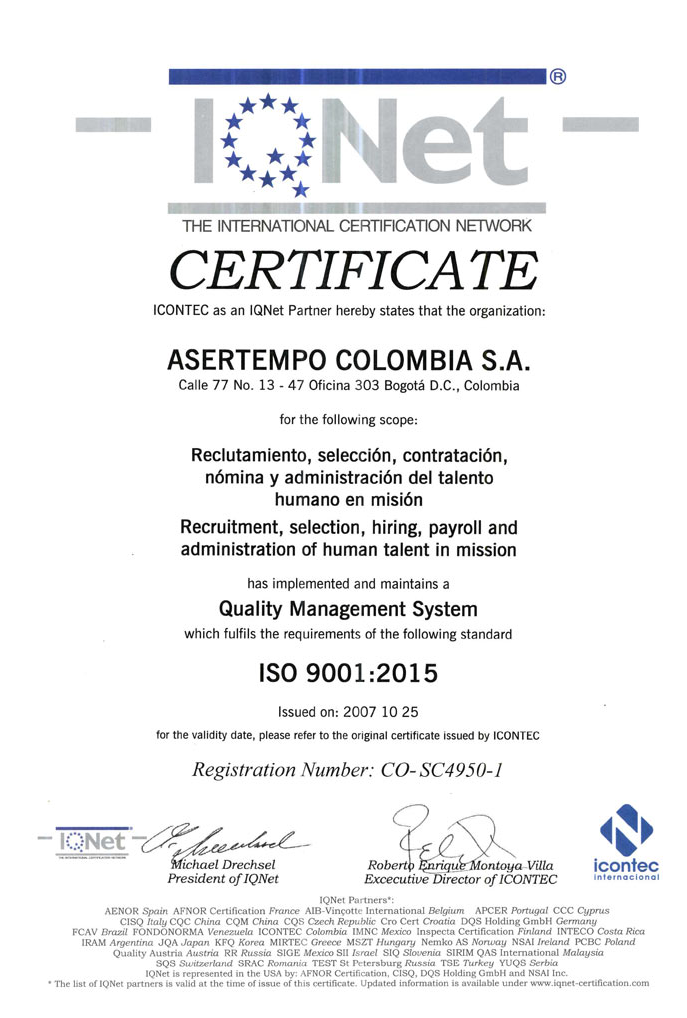 How to contact us
If you have questions or ideas that you would like to share, send a message. For something more specific, use one of the following means.