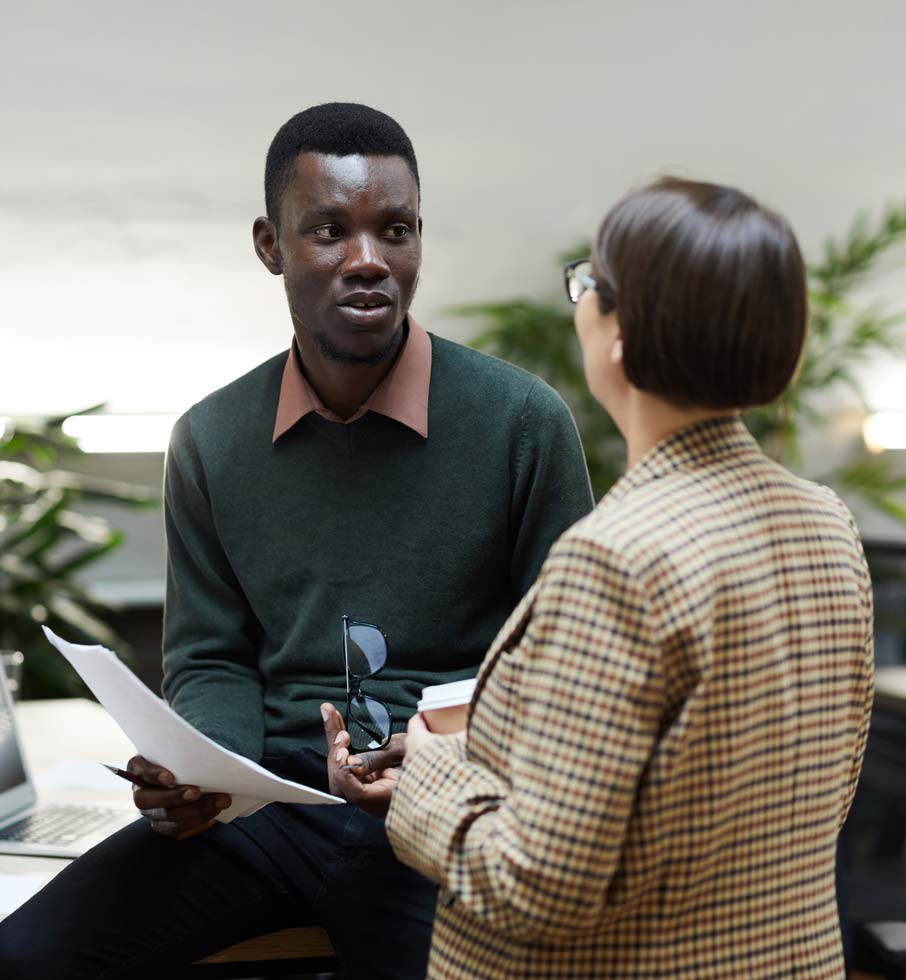 Incorporating the ideal candidate is not a simple job, so the evaluation and selection processes must be carried out objectively, identifying two key points:
Applicants with specific skills required by the job. Personality character consistent with the culture and vision of the organization.
This decreases staff turnover, generating growth for the company, freeing up the administrative burden and reducing losses in hiring costs.
In Asertempo Colombia to determine which applicants have a harmonious profile with the corporate values ​​of your company, aspects such as personal relationships, adequate vocabulary, responsibility, honesty, competencies, skills, etc. are thoroughly evaluated. This is largely evaluated, on these factors depends that the selected applicant can stay within the company and can offer an excellent service within it, creating a bond of growth and appreciation.
Since this would imply a cost when choosing the wrong applicant and not analyzing in depth the aspects required by any profile requested by the client company, Asertempo Colombia generates recruitment and evaluation services to minimize this kind of risks when hiring personnel in your company .
Cómo contactarnos
Si tiene preguntas o ideas que le gustaría compartir, envíe un mensaje. Para algo más específico, utilice uno de los siguientes medios.
Request your quote
Fill out the form and receive personalized advice.